Home
Blog
Maldivian Red Crescent Launches a Formative Assessment Report of COVID-19 Vaccination in the Maldives
Maldivian Red Crescent Launches a Formative Assessment Report of COVID-19 Vaccination in the Maldives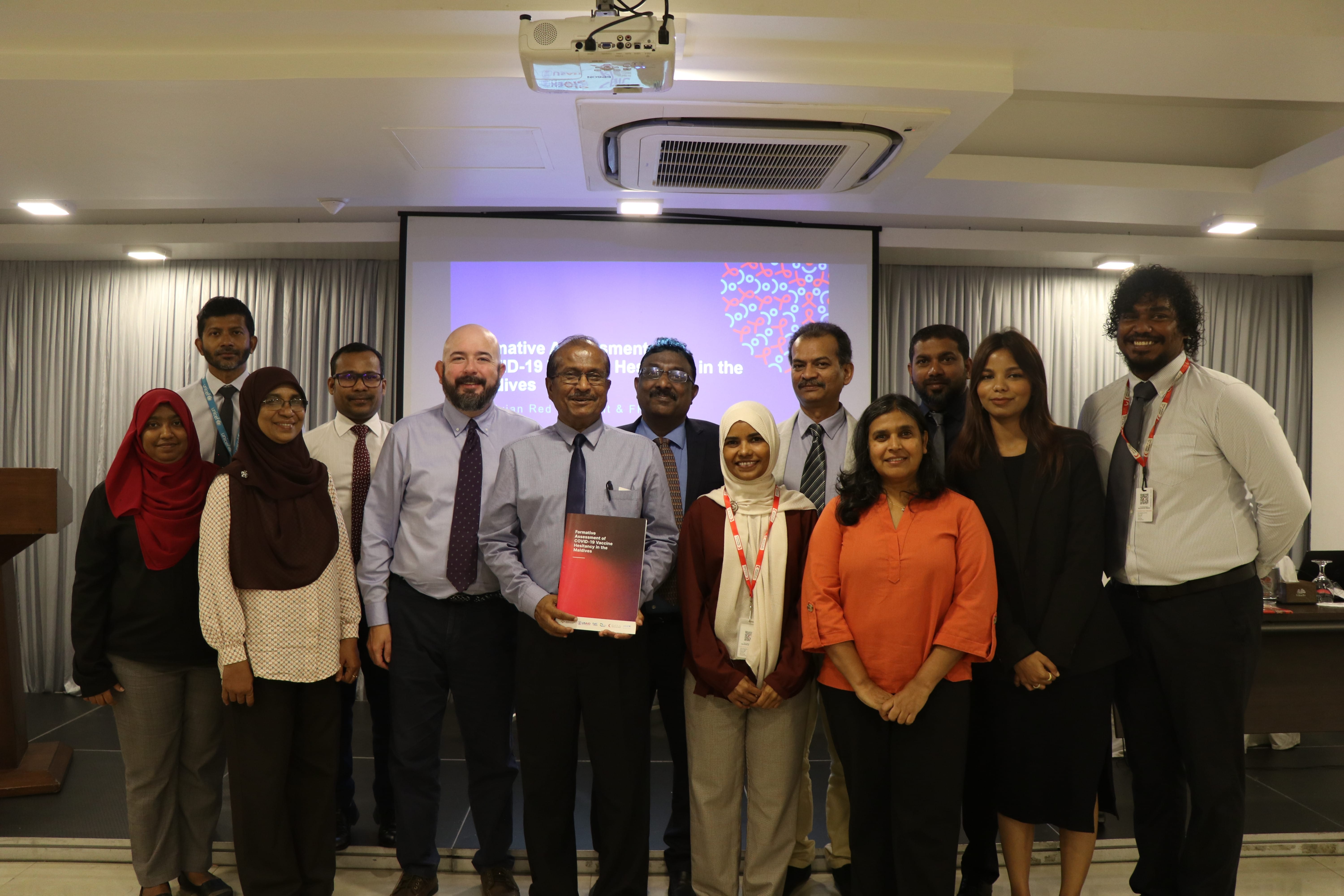 The Maldivian Red Crescent (MRC) carried out a Formative Assessment as part of the Meeting Targets and Maintaining Epidemic Control (EpiC), a five-year global project funded by U.S. Agency for International Development (USAID), in partnership with FHI360. This Formative Assessment was conducted out to assess levels of knowledge as well as measure the attitude and perceptions of residents in Maldives regarding COVID-19 Vaccination
The Maldivian Red Crescent (MRC) carried out a Formative Assessment as part of the Meeting Targets and Maintaining Epidemic Control (EpiC), a five-year global project funded by U.S. Agency for International Development (USAID), in partnership with FHI360. This Formative Assessment was conducted out to assess levels of knowledge as well as measure the attitude and perceptions of residents in Maldives regarding COVID-19 Vaccination in selected locations: Greater Male' Region, Laamu Gan, ADh. Dhigurah, H.A Ihavandhoo and GDh. Madaveli. The aim of the Assessment was to conduct audience consultations in Maldives to inform design of communication.

As part of the Formative Assessment, MRC held an event on 23rd February 2023 to disseminate the report developed to detail the key findings and recommendations of the Assessment to key target audiences and key stakeholders. The event was attended by the Minister of State - Ministry of Health, Mr. Mohamed Zuhair, Director of Office of Governance and Vulnerable Populations - U.S. Agency for International Development (USAID), Kevin Dean, Country Director - FHI360, Dr. Bitra, and Secretary General - MRC, Fathimath Himya, as well as key representatives and stakeholders from the Maldivian education sector, local Ministries, NGOs and CSOs.

MRC would also like to extend our appreciation to its partners USAID, FHI360, Ministry of Health, Health Protection Agency, and UNICEF Maldives for their guidance, technical support, and contribution.

Read the Formative Assessment of COVID-19 Vaccination in the Maldives report here.